Isn't it wonderful that when we come to the Lord there is no prerequisite required for salvation? We only need to believe, to come as a child and receive all He is giving. The beauty of the love of God is that we are always accepted. We are never rejected under any circumstance.
Jesus receives us, and embraces us with open arms. "All that the Father gives Me will come to Me, and the one who comes to Me, I will by no means cast out." (John 6:37) We are always accepted by God. That acceptance means that we are received, we are welcomed, we are adopted and approved of and we are loved. Understanding this amazing love of God gives us confidence, peace and joy.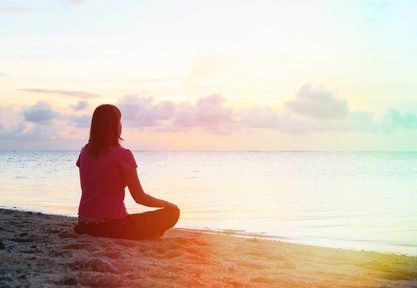 God never looks at the outward appearance of man; He always looks at the heart. "But the Lord said to Samuel, 'Don't judge by a man's face or height, for this is not the one…I don't make decisions the way you do! Men judge by outward appearance, but I look at a man's thoughts and intentions.'" ( I Samuel 16:7)
The Lord is not concerned with our family tree. He is not impressed or influenced by our social position, by how we look or our financial status. He loves us just the way we are, and cares too much to leave us that way!
We are accepted and understood by God. He does not misinterpret our actions. He knows our intentions. He does not misjudge our personalities. He knows our hearts, even our very thoughts! (Jeremiah 17:10) This truth should urge us to live for Him wholeheartedly and take comfort from the realization that He knows us and still loves us! "But God demonstrates His own love for us in this: While we were still sinners, Christ died for us." (Romans 5:8) David urged his son Solomon to "know the God of your father, and serve Him with a loyal heart and with a willing mind; for the Lord searches all hearts and understands all the intent of the thoughts. If you seek Him, He will be found by you." (I Chronicles 28:9)
When we realize the magnitude of the Father's love for us, we can be free from loneliness and the fear of rejection. The Lord wants us to live in harmony with Him and be filled with confidence and courage. He will always be with us. "And be sure of this: I am with you always, even to the end of the age." ( Matthew 28:20) He will always love us and He will always accept us. "The steadfast love of the Lord never ceases. His mercies never come to an end; they are new every morning; great is Your faithfulness." (Lamentations 3:22-23)
(Photo credit: © nadezhda1906 – Fotolia.com.)