Help us, O God our Savior, for the glory of your name; deliver us and forgive our sins for Your name's sake. why should the nations say, "Where is their God?" ~Psalm 79:9, 10
Prayer is communication with the Creator of the Universe. He is God and above Him there is no other. Understanding the prominent, or actually the preeminent place, prayer must have in the life of the believer is essential for spiritual growth, stability and balance. Our relationship with God is established through our communion with Him and our prayer life is the strengthening foundation of that relationship.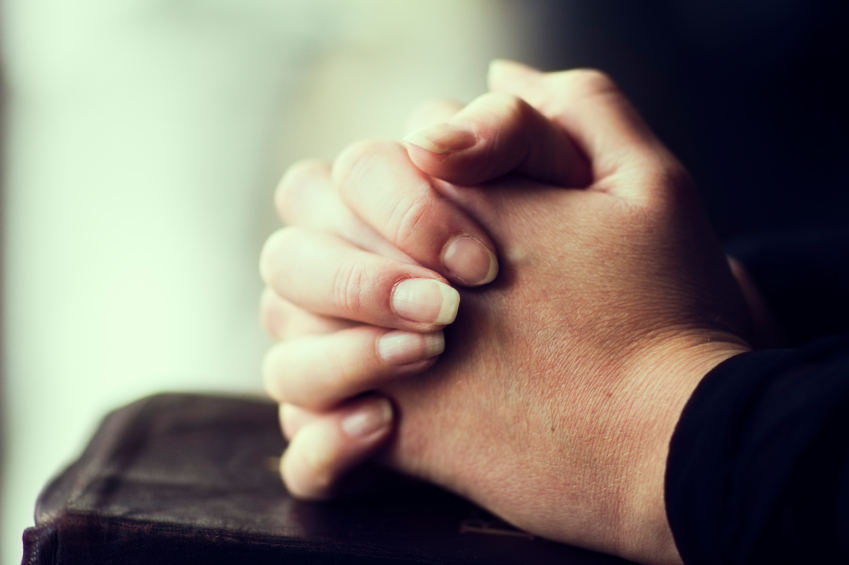 The Father always has the highest resolve for any earthly problem or situation, and thankfully He is accessible and available. Paul put it this way, "For we do not have a High Priest who cannot sympathize with our weaknesses, but was in all points tempted as we are, yet without sin. Let us therefore come boldly to the throne of grace, that we may obtain mercy and find grace to help in time of need." (Hebrews 4:15, 16)
Throughout the history of our nation both corporately and individually, in extraordinary ways God has intervened in the affairs of men and women. In times of trouble and in times of great need, He has promised to be with us. "He shall call upon Me, and I will answer him; I will be with him in trouble." (Psalm 91:15)
Because of God's amazing love and mercy, we can communicate directly with Jesus and should we feel unworthy, we are told in the scripture "There is therefore now no condemnation to those who are in Christ Jesus, who do not walk according to the flesh, but according to the Spirit. For the law of the Spirit of life in Christ Jesus has made us free from the law of sin and death." (Romans 8:1)
If we feel far away from God—perhaps because of a sense of mistakes we have made, poor decisions, disobedience or sin—a simple prayer for forgiveness will end that feeling of separation. God does not want to condemn us. He loves us and longs to communicate with us through His word and our prayers. "For God did not send His Son into the world to condemn the world, but that the world through Him might be saved." (John 3:17) The mercy of God and His faithfulness to forgive is something we can be certain of and prayer enables us to realize that. "This I recall to my mind, therefore I have hope. The Lord's loving kindnesses indeed never cease for His compassions never fail. They are new every morning; Great is Thy faithfulness." (Lamentations 3:2-23)
History is an amazing teacher. If we are willing, we can learn powerful lessons by studying the life of wonderful men and women who lived before us. One such person is Samuel Brengle who was quoted as saying, "The final estimate of men shows that history cares not an iota for the rank or title a man has borne, or the office he has held, but only the quality of his deeds and the character of his mind and heart." I firmly believe, including prayer in our daily routine, will encourage faith in our hearts and Godly character and integrity in our dispositions and ultimately our behavior.
Henry Benjamin Whipple is another example of a life well worth studying. Prayer changed the way Whipple saw the world and caused him to be a compassionate advocate in defense of the oppressed. One remarkable statement he made among many is this: "All we want in life, we shall find in Christ. If we want little, we shall find little. If we want much, we shall find much; but if in utter helplessness we cast our all on Christ, He will be to us the whole treasury of God."
Blaise Pascal, the brilliant mathematician, said, "The strength of a man's virtue should not be measured by his special exertions, but by his habitual acts." Making prayer a daily habit will reap marvelous benefits and the beautiful truth about prayer is that the rewards are eternal. A determination is a decision reached after considerable consideration. It is a purposeful act to decide change in the outcome of a particular situation. One definition described determination as "having the power or quality of deciding." So determination is powerful and God is limitless and prayer connects us to the source of all that is good. "Every good gift and every perfect gift is from above, and comes down from the Father of lights, with whom there is no variation or shadow of turning. Of His own will He brought us forth by the word of truth, that we might be a kind of firstfruits of His creatures." (James 1:17, 18)
Remember some simple truths. Determine to let go of the past and get rid of any un-confessed sin. "If I regard iniquity in my heart, the Lord will not hear me." (Psalm 66:18) Be honest. Humble yourself before the Lord and walk in love and forgiveness. This brings peace and joy. "I love them that love me; and those that seek me early shall find me." (Proverbs 8:17)
Talk to God. He is listening.
(Photo credit: ©iStockphoto.com/kjekol.)