Get ready for Summit 2019—a weekend filled with encountering His presence. Pastors Steve and Diane Sumrall invite you to attend Summit at Christ Chapel's campus. The event begins Friday, June 21 at 7:00 p.m. and wraps up with Sunday morning worship at 10:00 a.m. There is no cost to this event and no registration is necessary. Join us for a weekend of worship and inspiring teaching!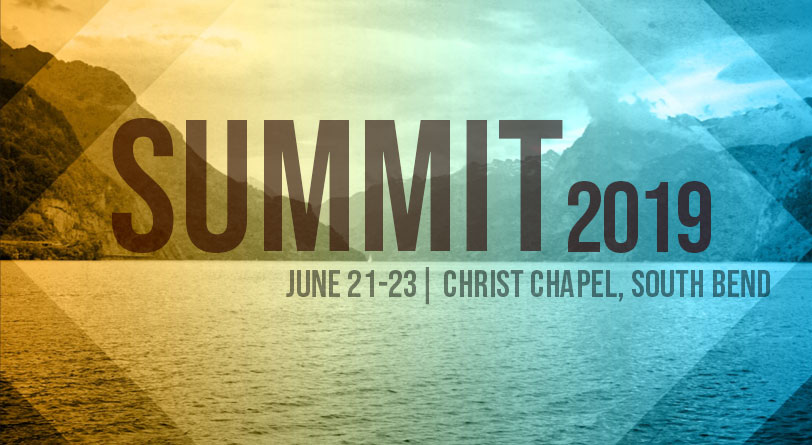 Schedule of Events
Friday, June 21
6:00 pm | Provident Network Fellowship
7:00 pm | Worship with Sean Feucht
Saturday, June 22
9:00 am | Provident Network Breakfast Fellowship
10:00 am | Morning Session: Provident Network Licensing & Orientation
12:30 pm | Feeding the Nations Luncheon, cost is $15.00 (call 574-968-1566 for tickets)
Sunday, June 23
10:00 am | Sunday morning ministry with Carl Severin and Sean Feucht leading worship
Featuring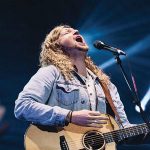 Sean Feucht, Worshiper to the Nations
Sean Feucht is a husband, father, missionary, musician, speaker, author and founder of a grassroots global worship, prayer and missions organization; Burn 24-7. His lifelong quest and dream is to witness a generation of burning hearts arise across the nations of the world with renewed faith, vision and sacrificial pursuit after the Presence of God. He travels to 20-30 nations per year planting furnaces of worship and prayer, training, mobilizing, leading worship and speaking. Sean has produced, recorded and released 20 music albums, co-authored 5 books, numerous teaching resources and has ignited several global missional initiatives. He is married to his high school sweetheart, Kate, and is obsessed with their four children. August 2016 he and his family moved from Harrisburg, Pennsylvania to Redding, California to be a part of the Bethel Music community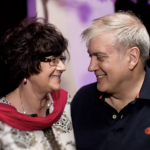 Carl-Gustaf Severin, passionate about missions
Along with his wife Monika, Carl-Gustaf Severin has been part of Word of Life church in Uppsala Sweden since 1989. Carl-Gustaf is passionate about missions and has been traveling for more than 30 years in over 60 countries, preaching the Gospel and teaching in Bible schools especially in the former Soviet Union. Carl-Gustaf is known for his uplifting messages and being a great motivator and skillful in mobilizing people into missions. He has written several books, including Russia Stole our Hearts, It's Never Wrong to be Totally Sober, and his most recent Give Us the Nations, of which John Bevere says, "This book unpacks the practical steps that can enable any believer to embrace a heart of missions—a heart that reflects the very heart of God."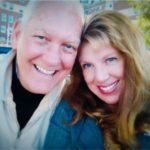 Stephen Sumrall, President and Founder of Provident Ministries

Steve Sumrall is the founder and president of Provident Ministries, Feeding The Nations and the senior pastor of Christ Chapel Church. Growing up on the mission field, he has lived in Israel, Hong Kong and the Philippines ministering alongside his father, Dr. Lester Sumrall. He has achieved national and international recognition as a humanitarian, leader and pastor. He has taken relief to the hungry and hurting in over 75 nations and has met with many heads of state.
Steve and his wife, Diane, have been married since 1978. They love their five children and seven grandchildren and are thankful for life, God's grace and amazing faithfulness.
The vision Stephen Sumrall and his wife Diane share is a mandate from God to bring hope, and life-changing help to those in need, and to minister with compassion and love the good news of the Gospel.
CC Kids: Calling all Superheroes!
Join CC Kids for an action-packed POW-BANG-EXCITING weekend adventure! We will be flying high and discovering the HERO in all of us! With JESUS on our side, we CAN do all things.
Kids Ministry Times
Ages 4-5 will have an exciting time in our CC Pre-K and 6-11 in CC Kids. Nursery class will be available for infants and toddlers.
Friday 7:00pm
Saturday 10:00am // Sunday 10:00am
*CC Kids classes will open for registration 15 minutes before the start of service.*
More Information
Have questions? Give us a call at 574-968-1566 or contact us today.