The disciples asked Jesus to teach them how to pray. He responded with a wonderful outline starting with where to begin and how we should end. Jesus began with saying, "Our Father in heaven." (Matthew 6:9) How beautiful! Recognition that God is our Father and we belong to Him is the first place to start. It is good to remind ourselves that we are beloved children of God. Our heavenly Father loves us. (John 3:16)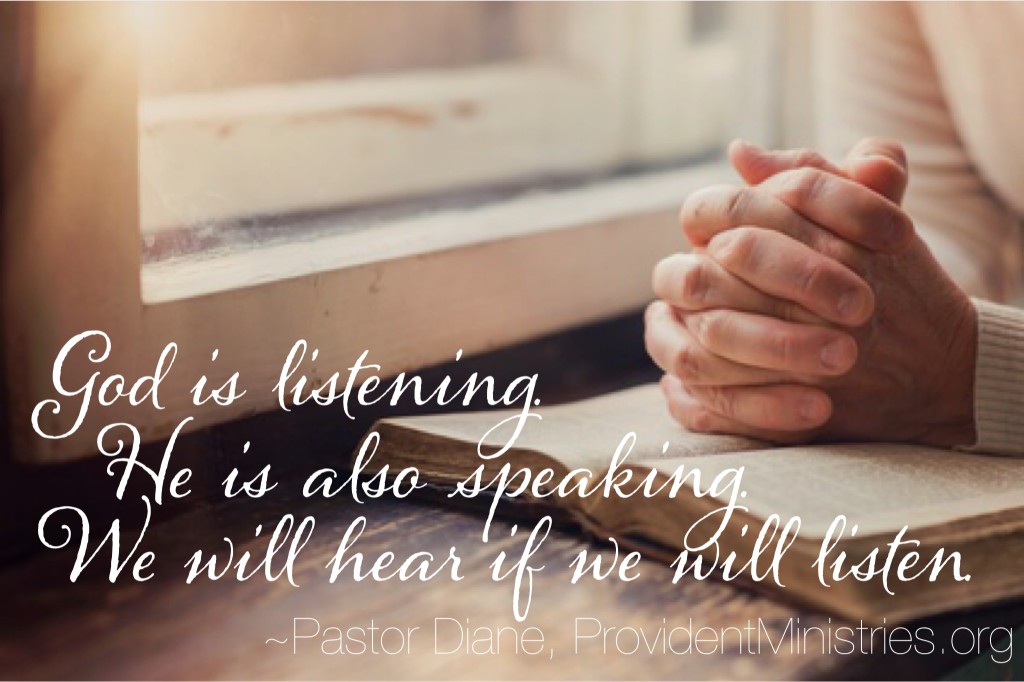 The next step on this journey of prayer is worship. Our God is sovereign and our affirmation of who He is, and the truth that there is none like him, strengthens and encourages our spirit. Scripture tells us He is alive in our worship! As we lift our hearts and voices to honor Him, we are surrounded by His presence. "Yet Thou art holy, O Thou that art enthroned upon the praises of Israel." (Psalm 22:3 Tanach)
As Jesus walked His disciples through the different facets of prayer, something clearly stands out—we are family! Family grafted into the vine together with God as our Father; Jesus our Savior, our Lord and our elder brother; and the Holy Spirit our helper. God is our provider and our deliverer. Jesus is our atonement and the Holy Spirit our teacher, navigator and guide.
Within this beautiful family of God we are saved and delivered from evil. Because of the goodness and mercy of the Lord, our souls are restored and we are led in paths of righteousness for His name sake. (Psalm 23) His kingdom rules over all. His truth endures to every generation. "For the Lord is good; His mercy is everlasting; and His truth endures to all generations. (Psalm 100:5)
Prayer is conversation with God—simply talking to God and listening. There are times we may feel far away from God. Perhaps because of sin or mistakes we have made. Poor decisions and disobedience bring regret and can weigh heavy on our minds. A simple prayer asking for forgiveness ends that feeling of separation from God. (I John 1:9) Jesus has no desire to condemn us. He loves us and longs to communicate with us through His word and our prayers. The Lord loves mercy and His amazing grace is given to every one of us. Jesus said, "But go and learn what this means, It is mercy that I desire, not sacrifice; for I did not come to appeal to the righteous, but to sinners." (Matthew 9:13)
If we will always remember that God is ever merciful and always for us, never against us, then we will talk with Him. We will pray. And prayer changes our journey with the Lord. Prayer develops relationship, and communication is essential for building healthy relationships and understanding. Without fellowship and communication we don't know who a person is, nor are we familiar with any aspect of their character.
To know God, we must talk with Him. Talk, listen, worship, and in doing so, develop relationship. Prayer illuminates our path and His word lights our way for purposeful living. In this life we need personal guidance, wisdom, direction and divine intervention. We also need God's presence in world affairs. Prayer is the answer!
Oswald Chambers said, "We tend to use prayer as a last resort, but God wants it to be our first line of defense. We pray when there's nothing else we can do, but God wants us to pray before we do anything at all."
Remember prayer is simply talking with God. He is listening. He is also speaking. We will hear if we will listen. May His kingdom come and His will be done here on earth as it is in heaven!
(Photo credit: © Halfpoint – Fotolia.com.)