"For I know whom I have believed, and am persuaded that He is able to keep that which I have committed unto Him against that day." ~ 2 Timothy 1:12
Until we know the depth of His love, we will never truly experience the confidence that comes from knowing beyond a shadow of a doubt, that we are loved by God and called for His purpose. That confidence comes when we understand who we are in Christ.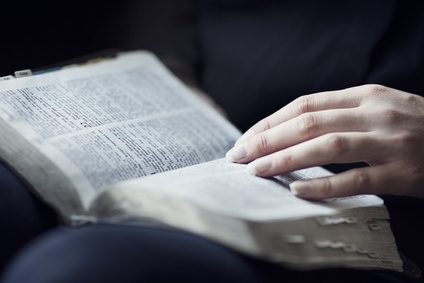 One of the most beautiful and powerful passages of scripture is the Apostle Paul's prayer for realization of the power that works in us through the love of God and the Spirit of His Son. Picture Paul as he is writing from prison, pouring out his heart, passionately pleading and exhorting the church in Ephesus.
"For this reason I bow my knees to the Father of our Lord Jesus Christ, from whom the whole family in heaven and earth is named, that He would grant you, according to the riches of His glory, to be strengthened with might through His Spirit in the inner man, that Christ may dwell in your hearts through faith; that you, being rooted and grounded in love, may be able to comprehend with all the saints what is the width and length and depth and height…to know the love of Christ which passes knowledge; that you may be filled with all the fullness of God. Now to Him who is able to do exceedingly abundantly above all that we ask or think, according to the power that works in us, to Him be glory in the church by Christ Jesus throughout all ages, world without end, Amen." ~ Ephesians 3:14-21.
Paul speaks to us today. His prayer is life changing. What we do does matter, but who we are matters more for it enables us to confidently live for Christ! When we understand and believe who we are in Christ, there is a rest that enters our soul which cannot co-exist with fear, doubt or unbelief.
(Photo credit: © kjekol – Fotolia.com.)