It has been said, "Autumn is a second spring when every leaf is a flower."  A lovely thought…. Autumn is a magnificent time of year. All of the changing seasons are beautiful. God has designed it that way:
"He has made everything beautiful for its own time. He has planted eternity in the human heart, but even so, people cannot see the whole scope of God's work from beginning to end." (Ecclesiastes 3:11)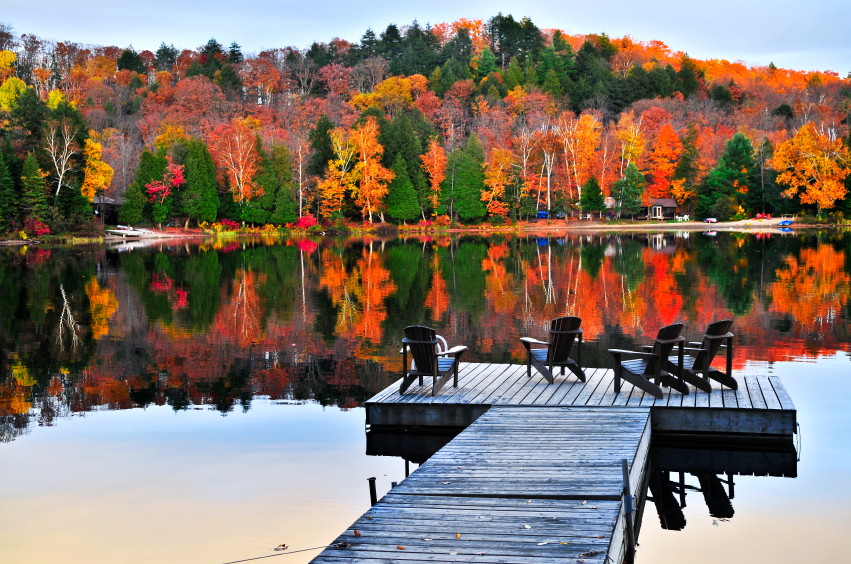 As the seasons change, so our lives are constantly changing, sometimes from day to day! In the center of all of this change there can be a constant; this is what we need, and what we search for. The human heart longs for love, stability and security. In a fast-paced world where our culture is rapidly changing and we all-to-often face the unpredictable, it is comforting to know God is ever present. He has promised always to be with us, and best of all He loves us forever!
"The Lord appeared to us in the past, saying: 'I have loved you with an everlasting love; I have drawn you with unfailing kindness.'" (Jeremiah 31:3)
Christ is constant. His love never changes and He told us that everyone who hears His words and receives them has a sure foundation to stand on that is rock solid!
"Therefore whoever hears these sayings of Mine, and does them, I will liken him to a wise man who built his house on the rock: and the rain descended, the floods came, and the winds blew and beat on that house; and it did not fall, for it was founded on the rock." (Matthew 7:24-25)
Enjoy the majesty of Autumn. Soak in the brilliant colors and spectacular landscape. Take a long walk in a warm comfortable sweater. Breathe in the crisp cool air and marvel at the bright, blue sky. Plan a family adventure picking apples or gather acorns and pine cones to create special memorable decorations for fall and winter. Delight in the beauty of the season and rejoice knowing this: just as His signature marks the landscape, if Christ is your Savior, He has also written your name on His hand:
"Yet, I will not forget you. See, I have inscribed you on the palms of My hands." (Isaiah 49:16)
(Photo credit: ©iStockphoto.com/Elenathewise.)